The next ruffCeilidh is back at our regular venue on the University Hospital campus in Heath. Our star band for the evening is the Bristol Ceilidh Quartet with Hannah Moore calling.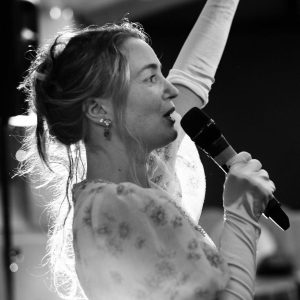 The Bristol Ceilidh Quartet brings together three experienced English folk fiddlers and a fab cellist to make a big string sound with loads of energy and drive. The band take great tunes and create exciting arrangements exploring the dynamic range of the string quartet. This isn't serious classical music though, all the musicians have spent many years playing for traditional dance; every tune is calculated to get feet tapping and people on the dance floor.
"One of the most energetic and percussive ceilidh bands playing anywhere right now- their gigs are unmissable." – Ed Barrow, Bristol Ceilidh
It's on Saturday October 27th 2018 at 7:30pm. – buy tickets now
Admission £10 on the door, or get your tickets for £8 in advance (at least 24 hours before the show).
Concessions (Ruff Dance club members, Students with cards, Advance tickets) £8, accompanied children up to 16 years £5, family (2 adults, up to 3 children) £25
There will be a Real Ale Bar with soft drinks and filled rolls. Other drinks are always available in the club bar.
It could help us a great deal if you download a poster and display it thoughtfully! More dancers = more fun for us all.
Let us know what you think of the Ruff Ceilidhs. If you are already using Twitter or Facebook then please, like us, share us, retweet and follow us, and join in the conversation.
You can also email us using 'info at ruffceilidhs dot org'
---
To keep up to date with Ceilidh news, sign up below for our occasional e-mails.  As a rough guide there should be one or two mails for each ceilidh. To see some we made earlier, click here.

---