The next ruffCeilidh is again at our new venue – St Mary's Hall, Talbot St.
Contrasaurus is a refreshing, new band based in the Midlands, offering years of folk dance music experience along with fresh and exciting tunes for ceilidhs, contra dances, workshops, folk clubs and festivals.
Contrasaurus are Alan Brunier (accordion), Benjamin Rowe (fiddle), David Ledsam (bass, concertina) and Adam Griffin (guitar). Alan, Benjamin and Adam have all spent their time working through the ranks of the University of Warwick Folk Society, becoming well established dance musicians. Two of the line up also play as 'The Night Before' who played a great ceilidh for us in February 2018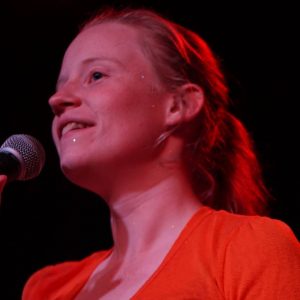 Our caller for the night is Jen Morgan who's repertoire spans ceilidh, contra and Playford so we can look forward to another varied night of dancing.
It's on Saturday Feb 16th 2019 at 7:30pm. – buy tickets now
Admission £10 on the door, or get your tickets for £8 in advance (at least 24 hours before the show).
Concessions (Ruff Dance club members, Students with cards, Advance tickets) £8, accompanied children up to 16 years £5, family (2 adults, up to 3 children) £25
We will be running our own bar in the hall with bottled beers and a variety of other drinks along with our usual filled rolls.
It could help us a great deal if you download a poster and display it thoughtfully! More dancers = more fun for us all.
Let us know what you think of the Ruff Ceilidhs. If you are already using Twitter or Facebook then please, like us, share us, retweet and follow us, and join in the conversation.
You can also email us using 'info at ruffceilidhs dot org'
---
To keep up to date with Ceilidh news, sign up below for our occasional e-mails.  As a rough guide there should be one or two mails for each ceilidh. To see some we made earlier, click here.

---