I certainly had a great time last night.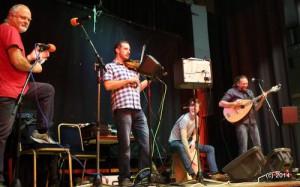 We had a good number of new dancers, bringing the average age of the crowd down quite a bit. Paul Weir stuck to some fairly straightforward dances which suited the audience well. We had for example, La Russe, Waves of Tory, Guid Man of Ballanguigh (is that how you spell it?)
There was a full dancefloor of happy dancers from start to finish – including a typically lively spot from Cardiff Morris.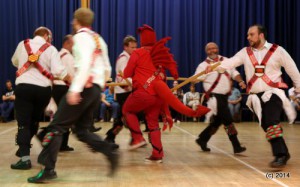 Now if they all come back and bring their mates we'll have a storming night with Steamchicken.