Ceilidhography – I have to say they were fabulous and Phil Bassindale was a really lovely
caller.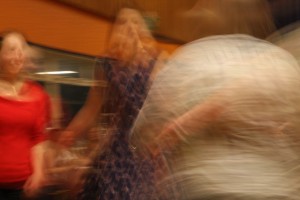 I'm delighted that we had a good crowd to do justice to the band and caller, it really was a memorable night. We've now shut down until our next in October which is how it took me so long to post this  – time expands to fill the work available?
The other fabulous detail is that we did manage to break even so lets hope we can repeat the formula next year or sometime soon.