I don't know whether Mic knew what he was taking on? The unique percussion sound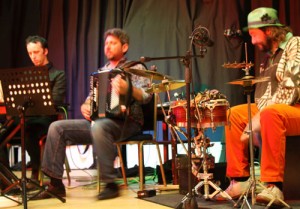 from the Ceilidh Chasers was made by the clatter of little Dragons Teeth – well not quite.
We had a good number of first timers tonight who seemed to cope with some tricky dancing pretty well – I hope they will be back for more
next month.