Another first for the Ruff Ceilidhs – Juice with added bits, melodeon and mandocello.
Another great night from this established band sounding fresher than ever. Bernard Kilbride on the fiddle, Imogen O'Rourke playing flute, Dean Ryan on the bass, Daniel James with his mandocello and Sam Mabbet playing melodeon. Not to forget Dave Parsons sporting a restrained Christmas tie.
The crowd were a little thin in numbers but of course of the highest quality.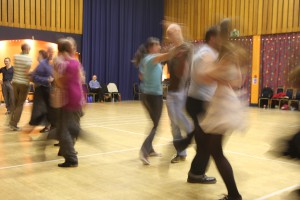 Please bring your mates to our next spasm in January.  If you're looking for a last minute Christmas present get them an advance ticket (and save £2)!