I hate comparing callers and bands. That doesn't mean I don't do it though!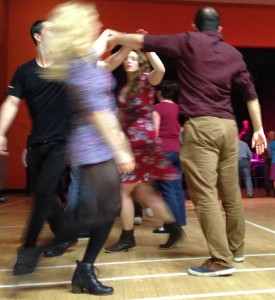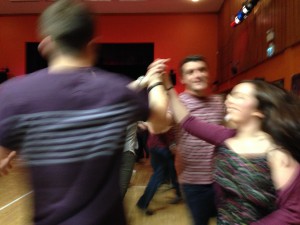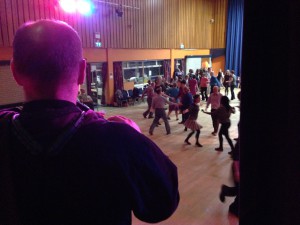 The Climax Ceilidh Band – we had a terrific night with over 100 tickets sold. That is a record in recent months so statistically it was a climax. The 100 tickets included a load of new faces who looked to be having a wonderful time. A climax on that score too.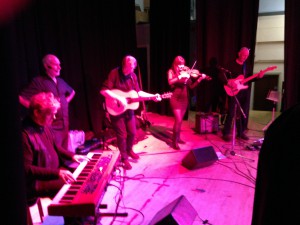 The music was great all night in spite of a couple of little audio issues – we managed to miss one of Anna's singing spots – a shame.
Keith Leech, the caller. I loved him because all the dances were pretty straight forward and there were a few of my old favourites, like Cumberland Square and Nottingham Swing. He did keep the calling to an absolute minimum. It seemed to me that he hadn't quite explained what was going on and then he stopped calling altogether quite early in the dance.  It seemed to early to me but there was no set that failed in the whole evening, so I guess he must have got it just right.
Some of the experienced dancers will have hoped for some more unusual or complicated numbers I'm sure but this is part of the mix. Every ceilidh is different and each has its moments of genius.